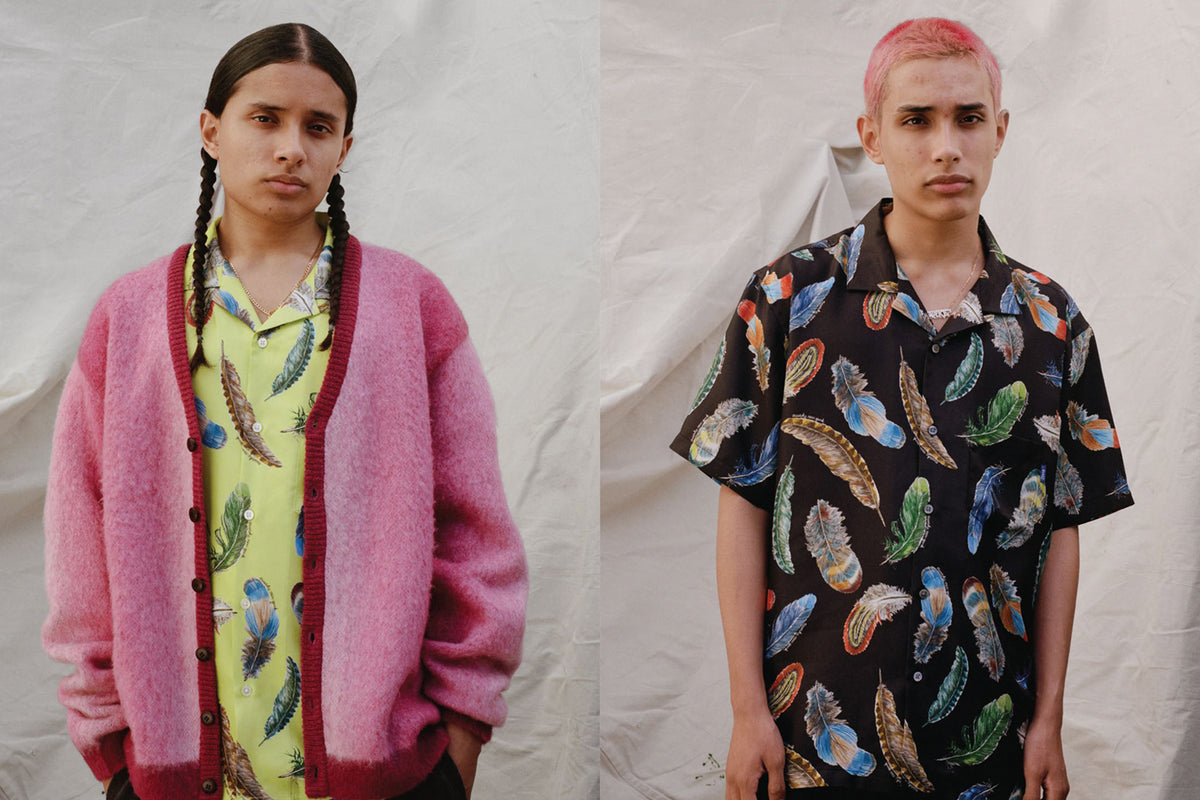 Awake NY SS21, Back Again With More Bold Graphics and Namesake Embroidery!
Back again for another Spring 2021 collection is Awake NY, showcasing a variety of beautiful comfort-wear, statement pieces, and ready-to-wear classics - ladened with striking graphics and bold colorways.
This season's selection consists of Sweatervests, shirts, t-shirts and many accessories. Showcasing the bold Feathers Silk Shirt made crafted from 100% silk with a camp collar, design details include seemingly hand-drawn feathers with the brand's branding written in cursive on top - in "Black" and "Yellow" colorways. V-neck Tulip Vest with an allover contrast color, with an embroidered 'A' on the left chest in "Black".
T-Shirts include the Orca Tee in "Black" featuring an orca graphic printed on the front, Logo Tee in "Black","Grey","Space" and "White". Headwear include the La Comunidad Bucket Hat in "Yellow" and "Purple" with an all-over print tulip graphic and an embroidered logo graphic on the side, Checkered Logo 5 Panel Cap in "Black and White", the Classic Logo Trucker Hat with an embroidered oval logo patch on the front in colorways of "Desert Camo" and "Black".
Take a look at the collection below, available now at JUICE K11 Musea and online at JUICESTORE.COM!