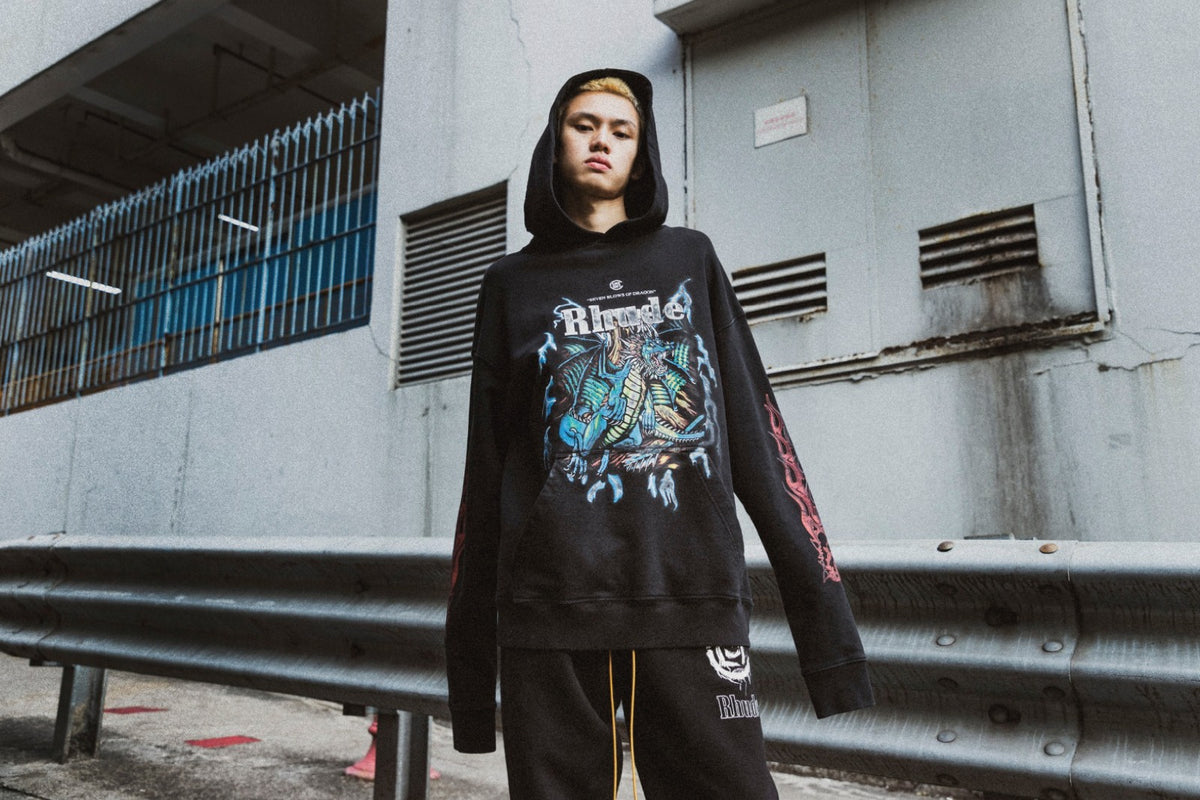 CLOT LINKS UP WITH RHUDE ON EXCLUSIVE "DOUBLE HAPPINESS" COLLABORATION!
CLOT partners up with Rhude on a limited-edition capsule collection! The collaboration named "DOUBLE HAPPINESS" celebrates both CLOT's East-meets-West upbringing and Rhude's multicultural roots. The collection will be available in limited quantities starting May 29 at JUICE Causeway Bay, JUICE Shanghai, JUICE Los Angeles and online at JUICESTORE.com. 
Rhude was founded by Rhuigi Villaseñor in 2015, focusing on luxury manufacturing techniques and streetwear silhouettes. Taking inspiration from his upbringing and fusing that with American motifs, Rhude has become a fashion week staple seen on the likes of Kendrick Lamar, Lebron James and more.
Double Happiness Cigarettes


Seven Blows of the Dragon 

The term "DOUBLE HAPPINESS" revolves around CLOT and Rhude's multicultural background, centred on their unique identity, the collaboration touches on CLOT co-founders, Edison Chen and Kevin Poon's East-meets-West upbringing and Rhude founder Rhuigi Villaseñor's story of migrating from the Philippines to the US. Rhuigi briefly lived in Hong Kong when he was younger and has incorporated design elements inspired by the 1972 Hong Kong film Seven Blows of the Dragon and Chinese tobacco brand Double Happiness. Additionally, the designs feature graphic motifs inspired by CLOT's Eastern heritage like pandas, dragons and tribal accents from the '90s. The collection consisting of a tracksuit (flight pants and jacket), short sleeve and long sleeve T-shirts, hoodies, sweatpants and a hat.
Scroll down to see the full collection and stay tuned for additional content updates!