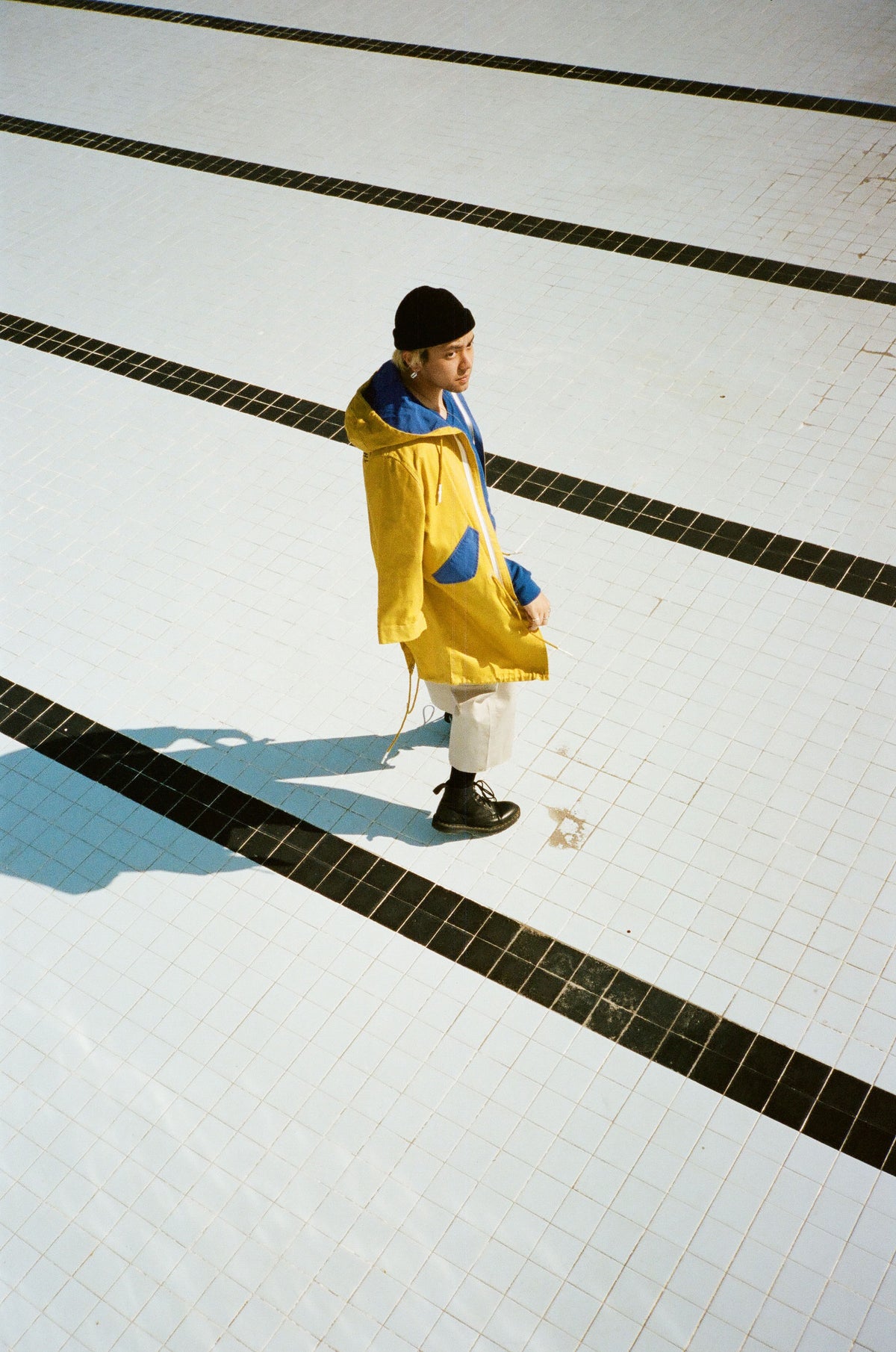 CLOTTEE BY CLOT "D.O.C. Department of Connections"
"You are only a prisoner when you surrender." Inspired by the psychology behind imprisonment, CLOTTEE's latest collection for Spring 2018 is a study in anxiety, horror and helplessness. But we're not just talking about literal imprisonment in jail - the prevailing themes of confinement and isolation are universal, emotions and states we've all felt. Reflecting this dire frame of mind, CLOTTEE has designed a range of apparel featuring stripes, oversized silhouettes, bold colours and striking graphics - all alluding to the feeling of restriction within the walls that surround us all.
However, it's not all negative. "The mind is a prison of one's potential which can be freed by their dreams". Freedom can be achieved within one's mind, a state that we're all capable of experiencing. Remixing the Department of Corrections abbreviation, CLOTTEE looks up and renames its Department of Connections. By connecting, sharing and learning from the past - a more positive future is within arm's reach.
Staple items include a range of stellar outerwear options and new graphic designs. From pants to accessories, the selection is demure but with a hint of brightness. Items will be available beginning January 10 with new styles added every few weeks on CLOT TMALL, CLOT Online, JUICE and JUICE STAND stores around the world.
Photographer / Carol Tam
Videographer / Nick Berry
Stylist / Helena Yeung
Models / Jonathan Fong, Carol Tam, Nick Berry, Helena Yeung