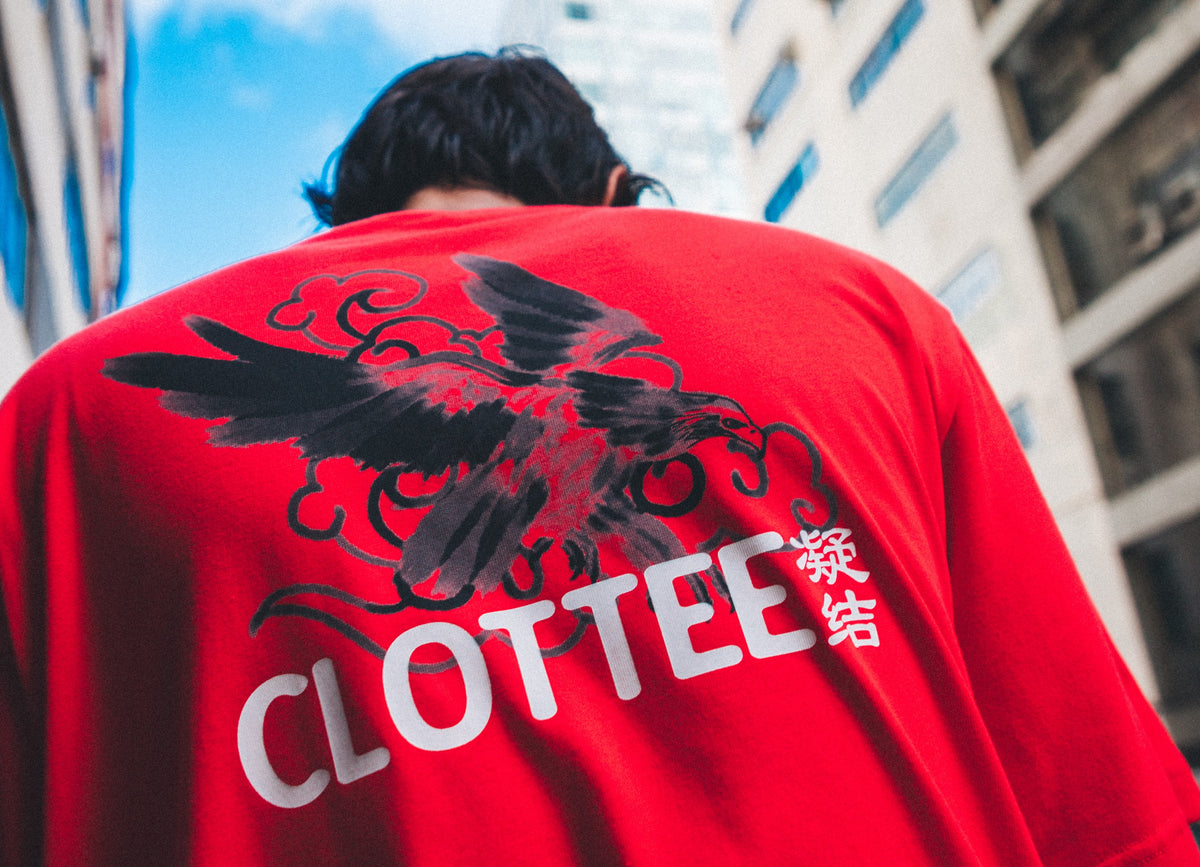 CLOTTEE PAYS HOMAGE TO ANCIENT CHINESE ARTISTRY IN SUMMER 2020 COLLECTION
CLOTTEE by CLOT is returning with its Summer 2020 "RIDE THE TIDE" collection, celebrating the long-lived legacy of the ancient Chinese artistry. The graphics and color scheme of this collection are both inspired by a compilation of mythic geography and beasts from the legendary ancient Chinese oeuvre - 山海經 (Shan Hai Jing) / "The Classic of Mountains and Seas". 
From calligraphy to paintings, ancient Chinese art has always been a key representation of the roots of Chinese culture. Being the oldest form of visual art that dates back to the 3rd century, it has been considered supreme among all visual arts. 
This season, CLOTTEE pays homage to its Chinese heritage by applying the fundamentals of traditional Chinese art to its modern designs like motifs that are inspired from souvenir T-shirts from the Great Wall, ancient Chinese vases and distinctive imagery from Chinese ink & wash paintings ("Shan Shui"). CLOTTEE maintains its brand DNA by serving simple and relaxed silhouettes in its latest Summer 2020 collection - key items include: the Eagle Tees, Vase 4 Pocket Jackets, and Landscape Shirts.
CLOTTEE by CLOT an extension of our core label CLOT. Launched by Edison Chen and Kevin Poon, CLOTTEE aims to represent the energy of the newer generations with simple streetwear staples and eye-catching graphics. 
The collection is available now on CLOT's TMALL store (clot.tmall.com) and will be available at JUICE locations and online at juicestore.com starting on August 6, 2020.