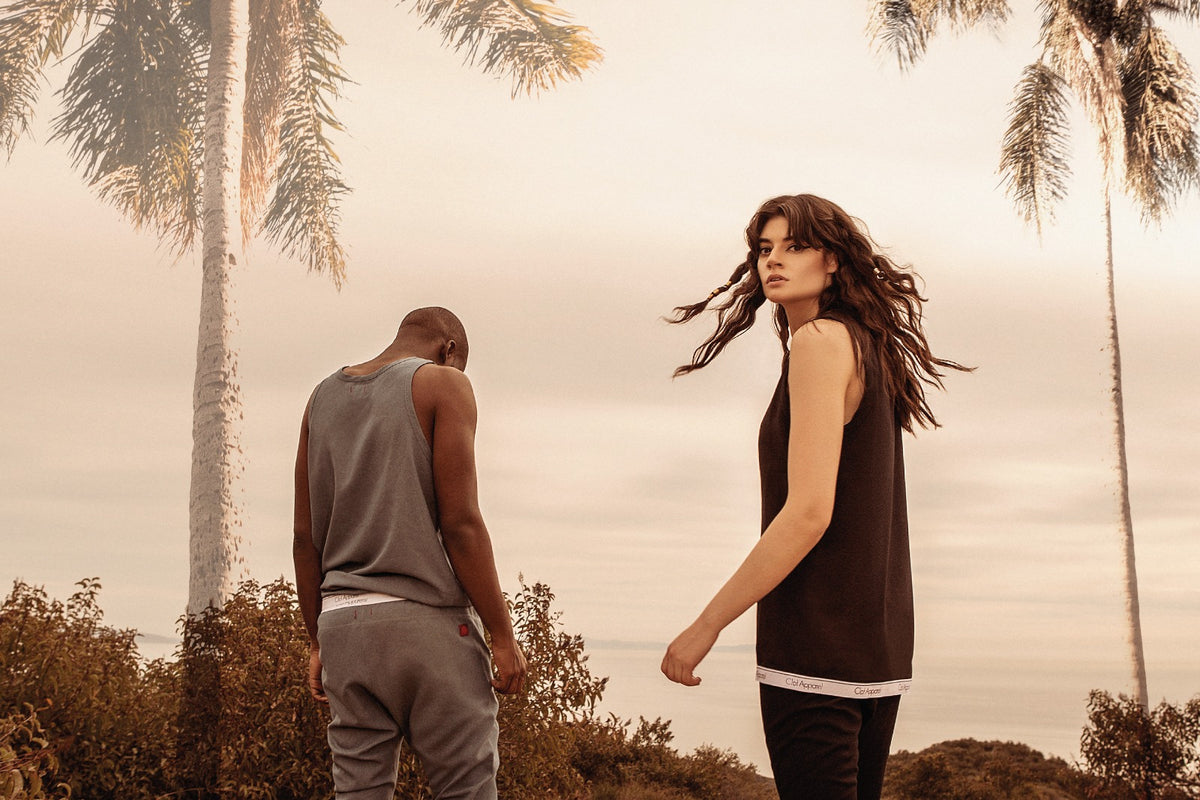 Colors of Ancient Egypt and CLOT's Spring/Summer 2020 Staples!
CLOT's Spring/Summer 2020 collection encapsulates aspects of Ancient Egyptian culture and ideology through quality wardrobe basics envisioned through CLOT's lens. This week CLOT builds on its East-Meets-West philosophy by delivering new colorful additions to its "TROPICAL PYRAMIDS" collection, channelling Ancient Egyptian symbolism on a colorful range of CLOT staples.
Ancient Egyptian's often fused spiritual beliefs with the physical realm. Color played an intrinsic part in shaping cultural ideas and was consciously used to express the Ancient Egyptian's profound perceptions of beauty and its links to the essence of life. The Egyptian term 'iwn' for color, represents character, complexion and nature -  further emphasizing the impact color has on all aspects of Ancient Egyptian life. The color green meant "to flourish" or "to be healthy", red represented "life" and "chaos", blue stood for "fertility", "rebirth" and "creation", yellow for "eternity'", white for "purity" and "omnipotence" and black for "death" and "the afterlife".
The significance of color is carried through CLOT's newest arrivals, celebrating the Ancient Egyptian's penchant for symbolism through an array of comfortable basics. Cut from premium Japanese cotton in loose-fitting silhouettes, the latest drop features a selection of t-shirts, tank tops, shorts and pants. The brand draws inspiration from our ancient predecessor's conventions in art, style cues and beliefs - expressing this by choosing colors that speak to this season's theme, ancient color-blocking techniques and geometric piping inspired by Ancient Egyptian styles.
Spring/Summer 2020 heralds an entire collection constructed from high-end fabrics, elevating the designs with supreme comfort, breathability and durability. This season, CLOT brings back one of their popular staples from their Spring/Summer 2019 collection, the Classic CLOT Tank Top and Classic Pants. The athleisure designs include three brand new colorways: "Black", "Blue" and "Purple" adding versatility to the wardrobe when dressed up or down. The pieces are built from premium cotton for lightweight comfort and ultimate layerability, completed with the signature logo waistband for a better fit.
Another notable piece is the RBG Flag Tee, which explores Egyptian symbolism through color-blocking with a paisley texture for a modern touch. 
Scroll down to check out the new arrivals available on April 29 at JUICE locations and JUICESTORE.com!