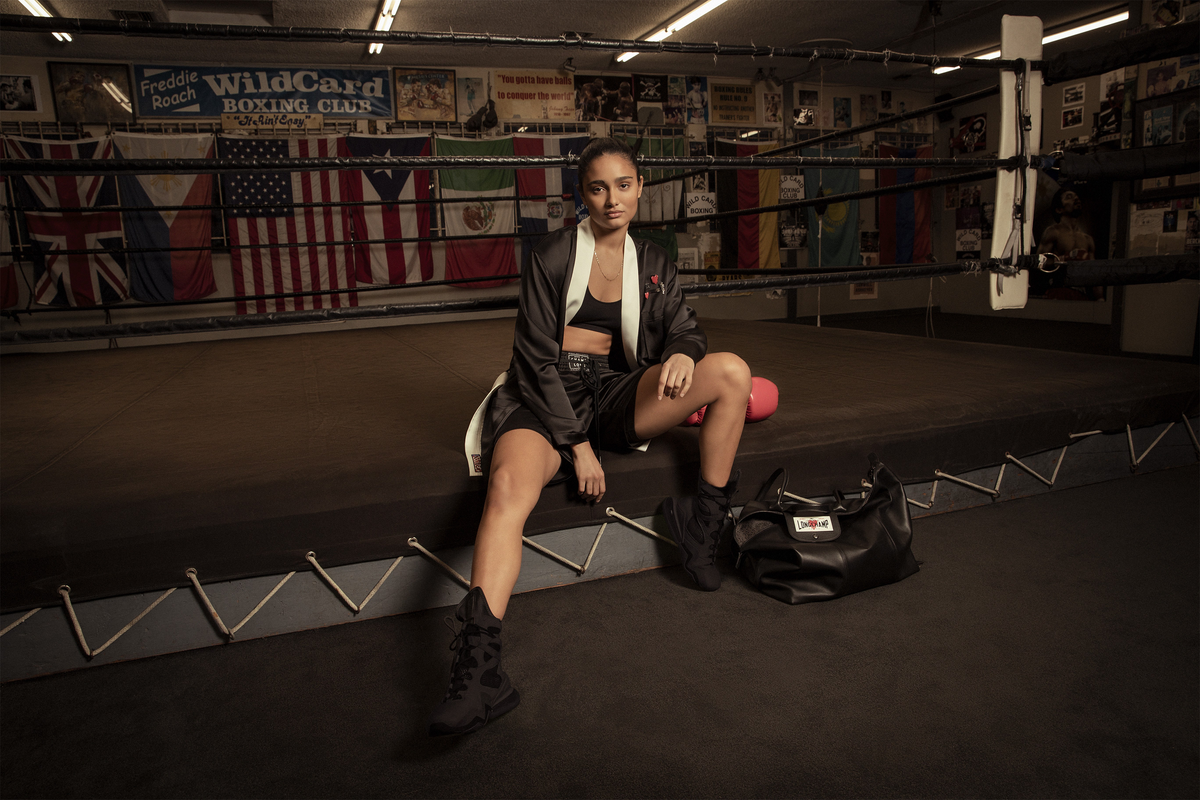 EXPLORE THE COLLECTION FROM EMOTIONALLY UNAVAILABLE AND LONGCHAMP - AVAILABLE NOW!
With the release of the collaboration between luxury-house Longchamp and contemporary streetwear label Emotionally Unavailable at JUICE, we'd like to provide a more in-depth look at some of the collection's most à la mode pieces. The items in the limited-edition Le Pliage Collection, reposition what is known to be a timeless and classic bag, and give it a more modern twist.
The graphics of the collection are influenced by a play on the namesake brand Longchamp with the slogan "Been a Champ a Long Time". The bags feature the slogan imprint in bold typeface design along with a variety of other different styles - which include an all-over print design with EU's signature heart branding, as well as different sizes.
The apparel collection includes a similar influence to the bags, using a "Been a CHAMP" and "Professional Heartbreaker" design typeface printed on the garments. This line-up comprises of ready-to-wear staples featuring t-shirts, shorts, and hoodies as well as the not so conventional boxing attire with boxing gloves, shorts and robes.
Check out the selection below!
Available at select JUICE locations.
#BeaChamp #LongchampXEU
HK: JUICE CAUSEWAY BAY, JUICE K11 MUSEA
SHANGHAI: JUICE SHANGHAI
HOODED SWEATSHIRT (GREY) $1,750 HKD
COIN PURSE WITH CORD (BLACK) $1,600 HKD
TOP HANDLE BAG (BLACK) $4,200 HKD
SHOULDER BAG L (BLACK) $1,950 HKD
XS CROSSBODY BAG (BLACK) $2,900 HKD
ELASTICATED WAISTBAND TROUSERS WITH HIGH WAISTBAND (BLACK) $13,550 HKD
LEATHER SWEATSHIRT (BLACK) $10,650 HKD
SATIN BATHROBE (BLACK) $2,800 HKD
BOXING KNUCKLE HEADBAND (WHITE) $800 HKD