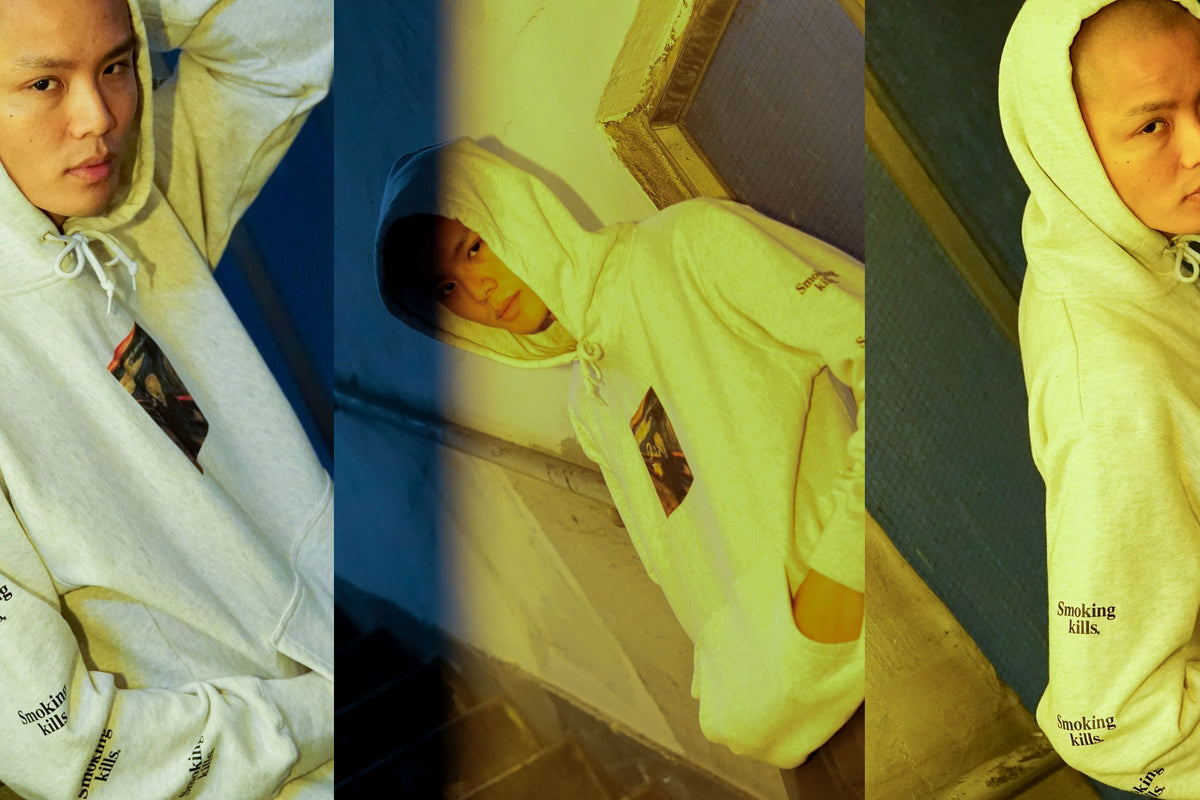 Fxxking Rabbits Goes Graphic Heavy for Latest Drop
The latest from Ryo Ishikawa's Fxxking Rabbits brand has arrived, with the brand's bold graphics adorning a range of simple silhouettes such as T-shirts, hoodies, long-sleeve shirts and more. This time around, the imagery is inspired by iconic paintings and motifs, made to fit #FR2's smoking theme. The Scream is reworked to include smoke rings, while a Chanel No. 5-inspired graphic is made to say "NO SMOKING." Shop the selection now at JUICE Tsim Sha Tsui and online here.
Fxxking Rabbits NO5MOKING Longsleeve T-Shirt
.
Fxxking Rabbits Smoke Ring Hoodie
.
Fxxking Rabbits Zombie T Shirt
.
Photographer: Reeve Lee/CLOT