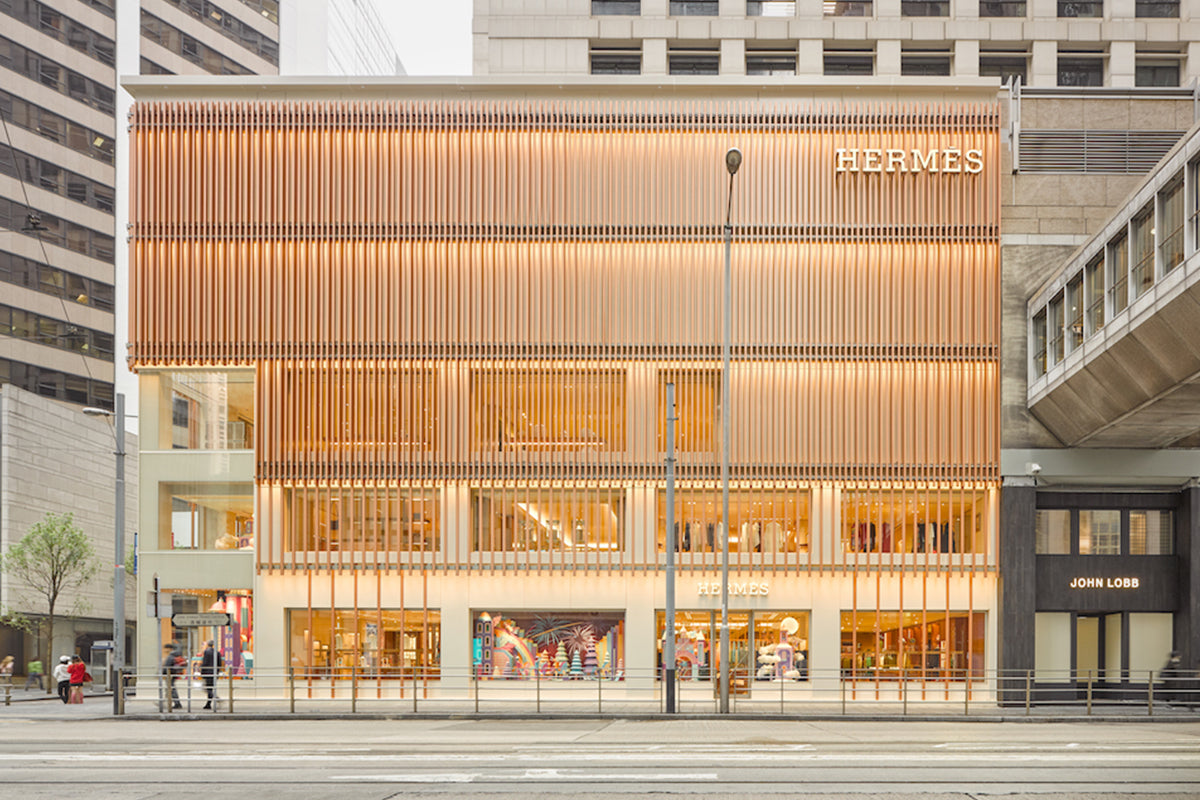 Hermès Opens Stunning New Flagship Store in Hong Kong
Hermès is starting the new year with a bang - and a big one at that. The luxury French boutique has opened its new flagship store in the heart of Central in Hong Kong. Years and months in the making, the impressive 9,000 sq. ft. space spans three floors and offers a breathtaking facade against the concrete jungle backdrop of Central. The new location is designed by French agency RDAI under the eye of Denis Montel, who oversees the artistic direction of all the the Hermès stores worldwide. Inspired by bamboos scaffolding, the exterior pays homage to Hong Kong's construction material of choice, while still offering a modern and unique aesthetic.
To celebrate the opening of this massive store, Hermès threw a party guests couldn't forget. From an opening cocktail party at the store itself, some of Hermès' most covetable items were on display (think, Birkin bags in the rarest materials). Guests then arrived at the after party at the West Kowloon cultural district, where they were escorted (literally, on horse carriages) to an entire space dedicated to celebrating Hermès. From signature cocktails to stunning theatrical performances, it was definitely a night to remmeber. Check out our video recap above and make sure to visit the new Hermès store at 10 Chater Rd, at Landmark Prince's.
Photos / Courtesy of Hermès
Words / Helena Yeung