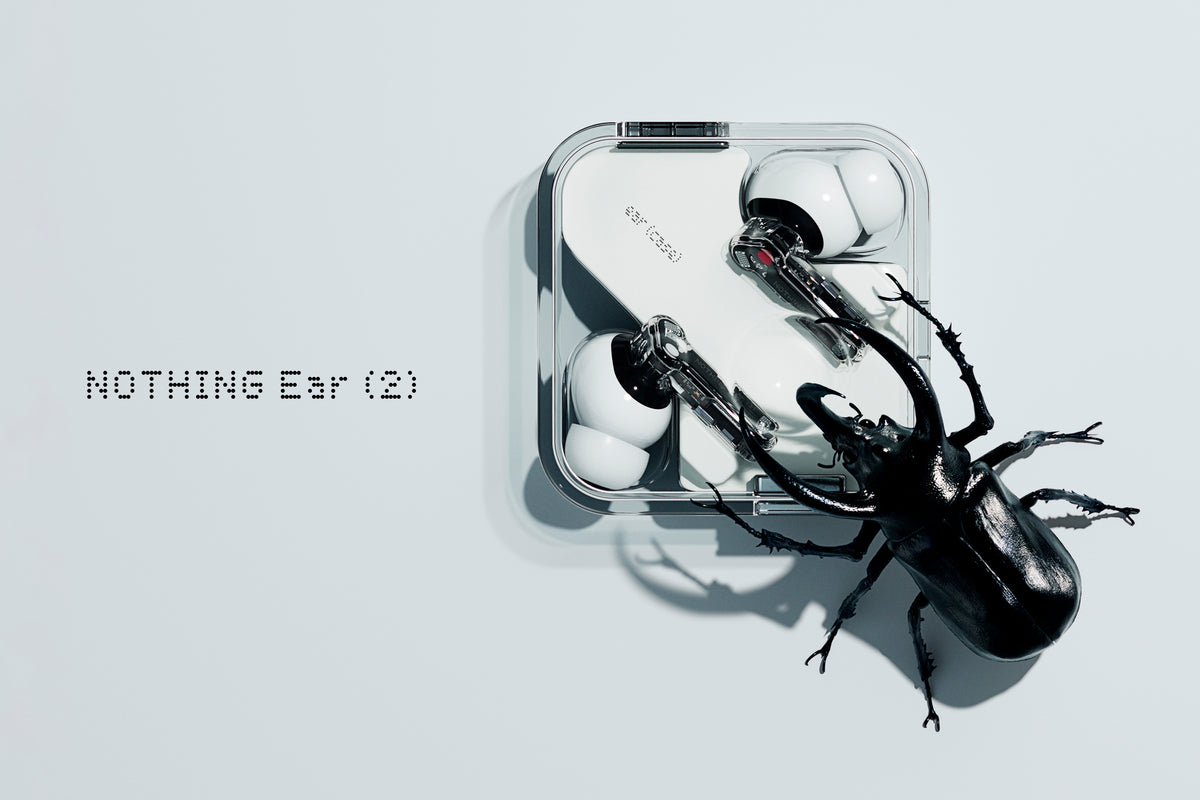 HOT DROP: NOTHING BRINGS 2ND-GEN STUDIO-QUALITY MASTERPIECE, THE EAR (2)
London-based tech company Nothing has just debuted its second-generation in-ear wireless earbuds, the Ear (2), crafted to satisfy the most discerning of audiophiles.
Certified for high-resolution audio streaming, the Ear (2) wireless earbud is a studio-quality masterpiece, engineered to deliver a truly authentic sound that transports you straight to the recording studio, no matter where you are. Equipped with a custom-built 11.6mm driver made with a unique combination of materials for softer and deeper low frequencies, every beat, every lyric, and every note is transported to your ear with perfect clarity and power.
Other than sound quality, new updates in the Ear (2) also involves personal sound profile, noice cancellation, dual connection, prolonged battery life, extra water resistance, among others. With sound personalisation, every frequency of every song is dynamically tailored and adapted for your enjoyment, while the active noise cancelling feature supports Adaptive Mode, silencing distractions automatically according to your surroundings.
Connect two devices at the same time to ensure a seamless and effortless switch between devices, or between calls and other listening activities. Instead of 'touch' in Ear (1) that could be triggered accidentally, controls such as skipping tracks and adjusting noice cancellation and volume can now be achieved through different 'press' actions. 
The Clear Voice Technology, on the other hand, is the most advanced yet for the tech firm, with updated algorithm that can "make calls feel like face-to-face conversations". For improved wind noise protection, the three microphones have also been updated and repositioned to ensure clearest calls.
With a fully charged case, the brand new Ear (2) offers 36 hours of playback time, and a maximum of 6.3 hours between charges. The case also supports 2.5W wireless charging, allowing for fast charging of 8 hours in 10 minutes—a feature that will come in handy when you're in a hurry.
Nothing Ear (2) is now available at select JUICE retails locations worldwide and online. Whether you're an avid music lover, a frequent traveler, or just someone who likes to enjoy sound in its purest form, the Ear (2) is the perfect earpiece for you. 
Price Information

Nothing Ear (2) - HKD1,199

Selling Doors

JUICE CENTRAL / JUICE CAUSEWAY BAY / JUICE K11 MUSEA / JUICE SHANGHAI (JULU ROAD) / JUICE GUANGZHOU / JUICE CHENGDU IFS / JUICESTORE.COM