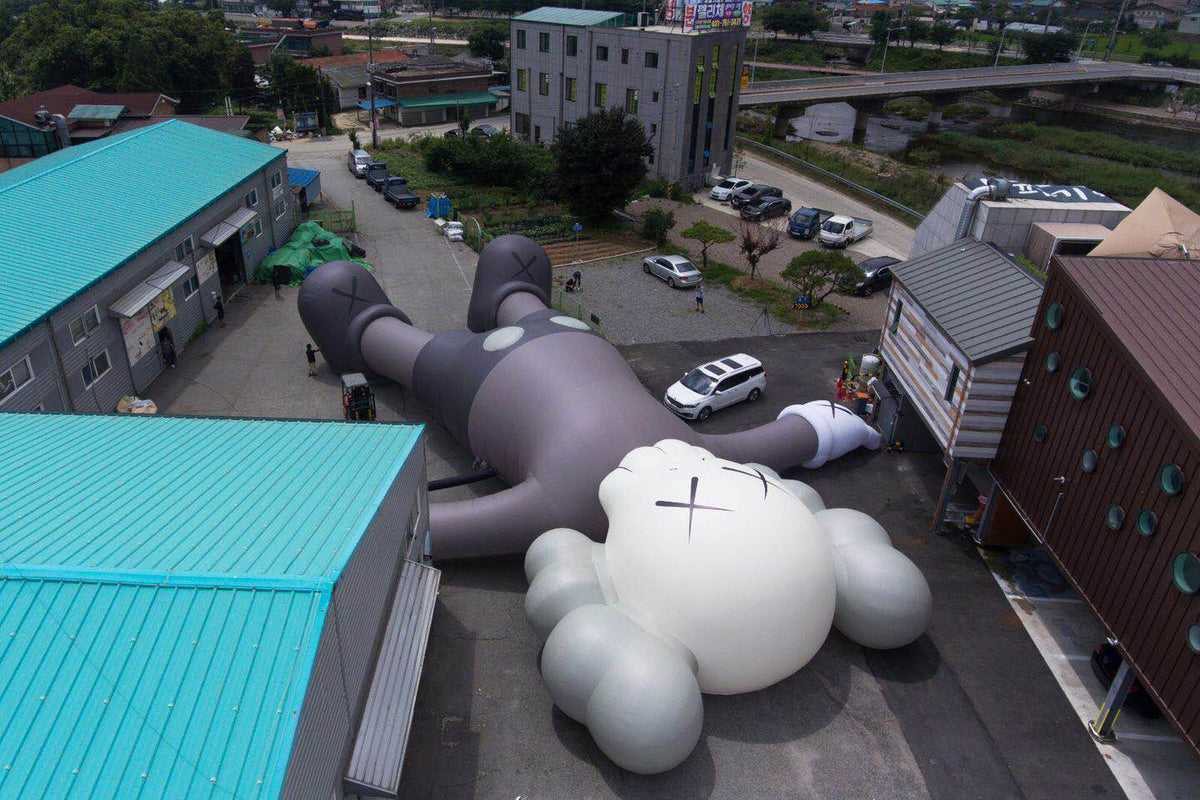 KAWS Celebrates Summer With HOLIDAY "Companion" Collection
Maybe it was in Los Angeles, Hong Kong, or even Tokyo where you saw KAWS' ultra-recognizable BFF toy with the furry body and XX eyes. Or it was during Paris Fashion Week when Dior Homme's Kim Jones collaborated with the artist on huge sculptures of the BFF. KAWS is the mastermind behind these toy sculptures that you can find from a few inches tall to tens of meters tall all over the world.
KAWS originally started off with graffiti before moving into sculpture and acrylic paintings. In his work, some of the characters are originals and some are reworked but are still made to show resemblance to an existing popular character. KAWS' original characters and reworks of existing ones have become very popular in art - especially for those into pop art and art toy collecting. 
The whole art toy business started in the late 1990's when KAWS had the chance to create limited edition vinyl toys, which eventually became a massive hit in the toy-collecting community. By the early 2000's, KAWS was reworking characters like Michelin Man and SpongeBob Squarepants. His most popular piece remains the KAWS "Companion" sculpture that is a greyscale rework of Mickey Mouse.
KAWS works with a wide range of people and brands for very different collaborations. From the Nike AF1's to perfume bottles, action figures, cover art for Kanye West, and a Uniqlo line… KAWS has been involved with it all. Heads always turn when people see a giant KAWS' sculpture, especially those who are new to the artist's work. KAWS recently worked with Central Embassy in Bangkok on an eight-meter tall "BFF" Sculpture. He also worked on two 26-foot-tall "Companion" and "BFF" sculptures that went on show in Changsha, China. But the most exciting (and large in scale) is yet to come - starting July 19 until August 19, a giant 28-meter-long inflatable "Companion" sculpture will be floating in the Seokchon Lake, being the largest KAWS piece yet and the first floating sculpture. If you're in Korea, it's not something you want to miss.
However, if you aren't on holiday like the floating Companion, you can always recreate the project in your very own bathtub with the bath toy version of the Companion. Or even at the beach with the inflatable pool toy.  
Everything and more will be available on CLOT.cn starting on July 19 (10 AM HKT) and Asia-wide on Ding Dong Taikuhaibin.