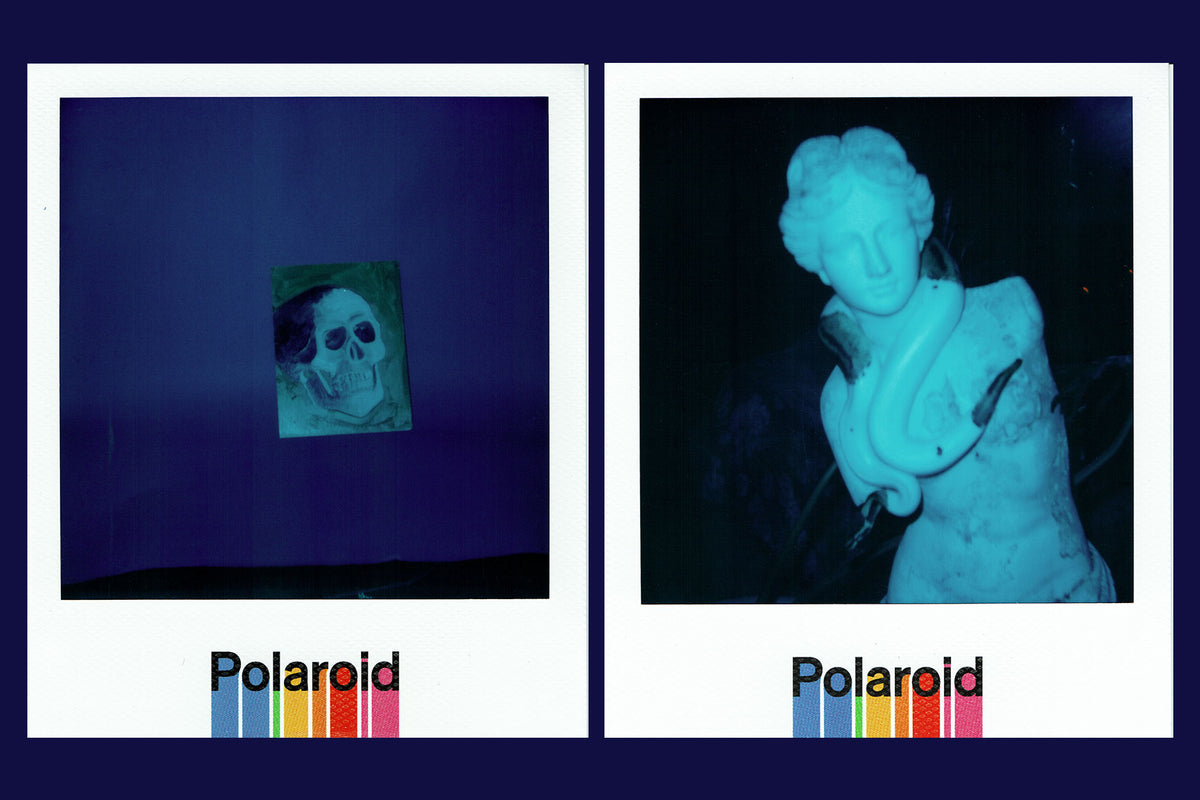 Kenneth Cappello for CLOT x Polaroid 600 "Royale University Blue Silk"
Prolific photographer Kenneth Cappello has shot the likes of Billie Eilish, Travis Scott, Young Thug (and basically any cool celebrity you can name) and has worked with brands like Supreme, Stüssy, and more. It's not too far-fetched to say that he's one of our generation's top photographers who's been in the game for a while.

Kenneth Cappello takes our CLOT x Polaroid 600 "Royale University Blue Silk" camera for a run, and talks about his long relationship with Polaroids, his ethos behind photography and reminding us that "one thing you forget about photography is like it's cool to touch photos and like actually handle photos... photos are moments."
Kenneth took the camera around and shot some snaps for us - showing off the special and unique blue flash filter. Imbuing all the photographs with a deep blue hue, the "Royale University Blue" Polaroid 600 camera's defining feature is its ability to "Color Your World." 
The CLOT x Polaroid 600 cameras are carefully refurbished by Polab HK and will be available starting September 30 at JUICE locations worldwide. For more information, please check out @CLOT Instagram and juicestore.com.
Pricing Information:
$1,890 HKD, 1,890 RMB, $8,280 NTD, $280 USD.
Launch Information:
Release Date: September 30, 2020
Locations: JUICE Causeway Bay / JUICE K11 MUSEA / JUICE Shanghai / JUICE Taipei / JUICE The Box Taipei / JUICE Taichung / juicestore.com / juicestore.tw / juicestoreusa.com