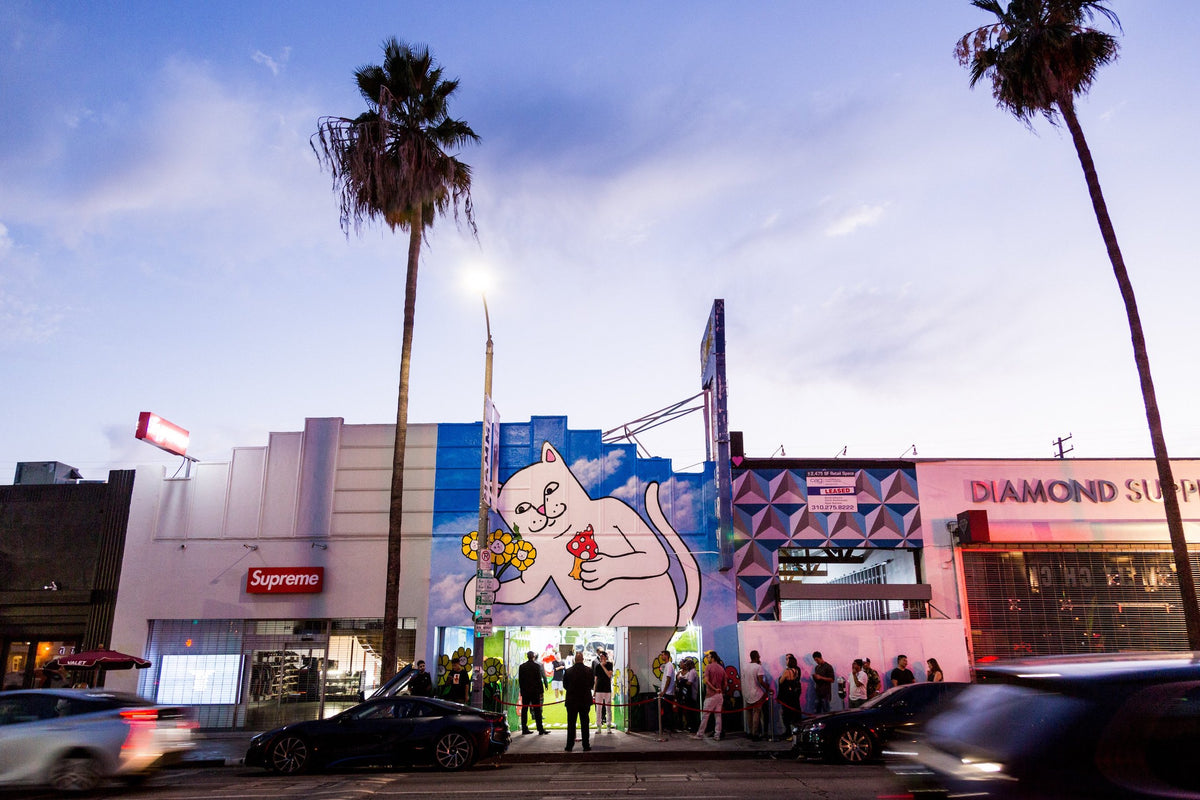 Lord Nermal Reigns - RipnDip
With countless new streetwear brands popping up every month and fading away just as quickly, it always comes as a bit of a surprise when we look through the names and find the ones that have been around for over a decade. RipnDip is one of them, and while Ryan O'Connor's funky designs and the brand's middle-finger waving cat mascot seems permanently youthful - maybe even juvenile in a sense, we're looking at a 12-year-old venture that has evolved into a cultural powerhouse from a scribble on a skateboard.

From parodying the most iconic cultural moments and icons online to creating the most unlikely products that you didn't know you need with Lord Nermal's face on until you lay eyes on them - think anything from water guns to Tengas.

The drops may look like comedic relief and nothing else, but the brand is more than that. The approach that Ryan O'Connor has taken to build RipnDip is organic and, more importantly, fun. In an industry where creators and consumers can both be too serious or competitive, they serve as a reminder of the attitude that made streetwear what it is today, and why it brought so many together. While we wait for the next big pop-up from the brand, browse our favorite pieces from the RipnDip's latest collection online now at JUICE K11 Musea and online.
Photos by: RipnDip, Hypebeast