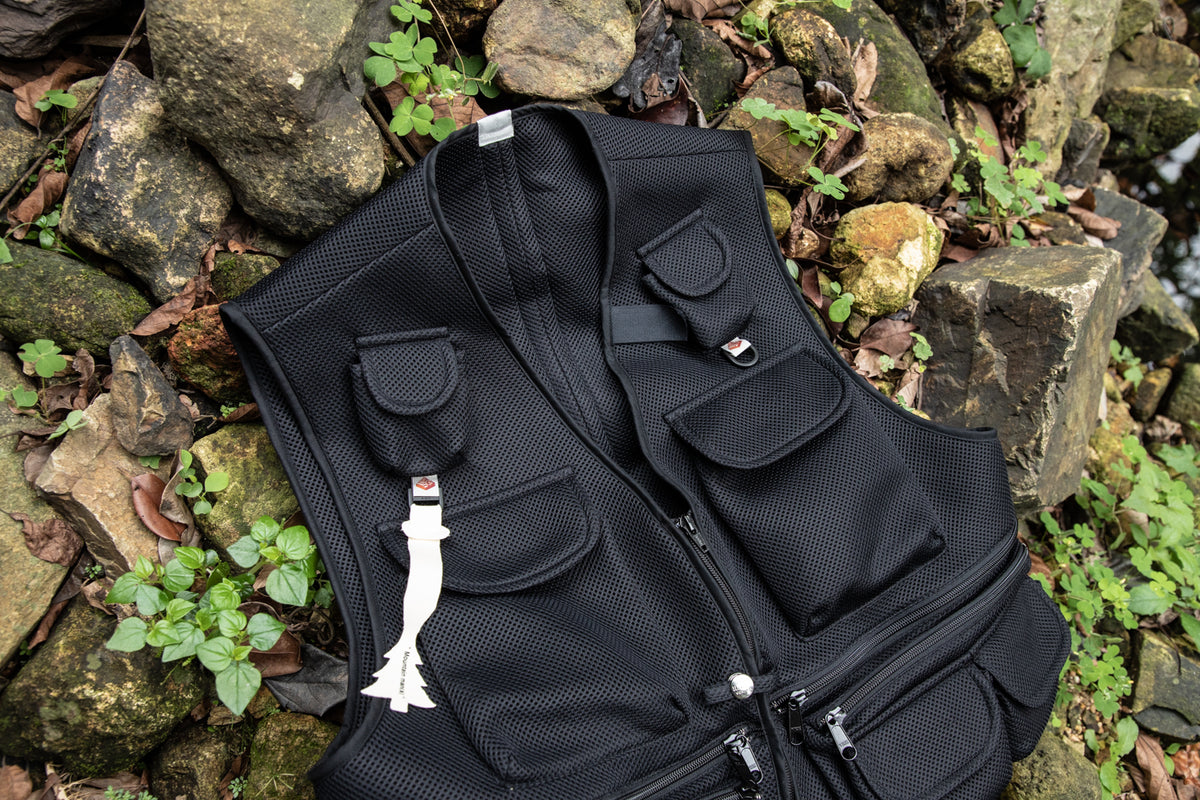 Form or Function? Mountain Research brings both with their SS20 collection
Hiking and mountaineering gear have traditionally been seen as mundane and boring, since their main purpose is to provide aid in the outdoors, not to look aesthetically pleasing. Thankfully, Japanese designer Kobayashi Setsuama has set his mind to change that stereotype. 
Evolving his original brand, General Research, in 2006, Sestsumasa created Mountain Research, a reflection of his love for outdoor activities. Combined with innovative, cutting edge designs that serve a purpose, Mountain Research's pieces are not just stylish fashion items for looks. Each piece is inspired and designed by actual mountain retreats maintained by Setsumasa and his group of outdoor friends
 With their Spring/Summer 2020 collection, Mountain Research brought designs with multiple pockets in weatherproof fabrics that have been sourced from a wide range of sources, such as the military or navy. Small details like the repetition of knots at the back give their items a more unique modern look. 
Scroll for more looks from the Mountain Research SS20 collection: