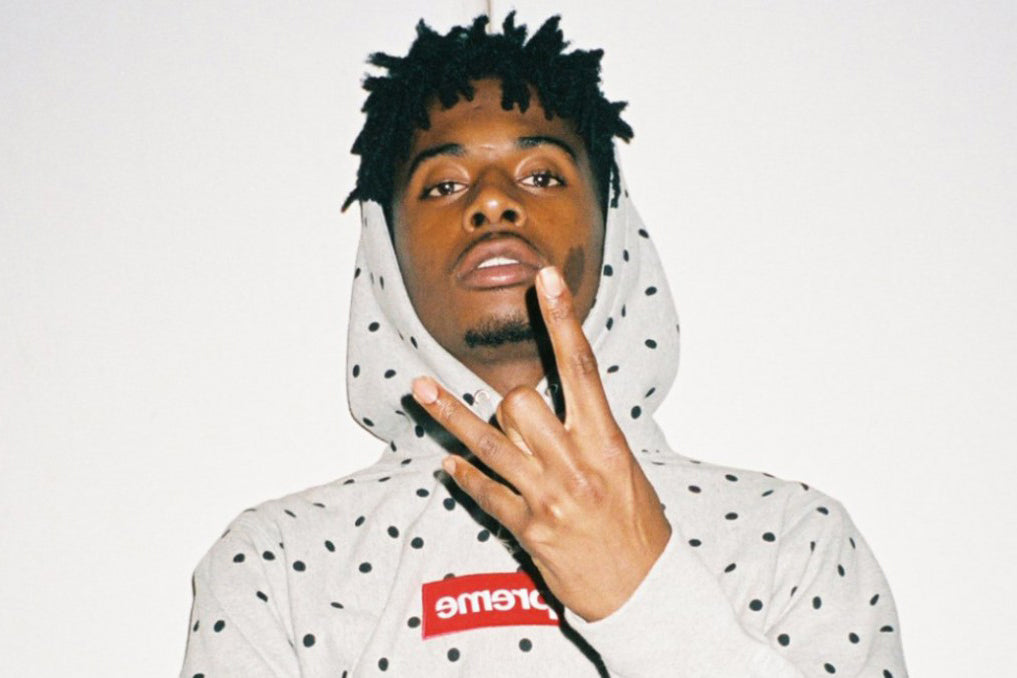 Playboi Carti Drops Surprise Album 'Die Lit'
A year after his self-titled commercial mixtape, Atlanta rapper Playboi Carti has finally released his debut studio album, Die Lit, at midnight EST on May 11.
Composed of 19 tracks, the album totals to just under one hour of playtime and sees dominant oversight from executive producer Pi'erre Bourne, with his name attached to the production credits of 15 songs. The album cover artwork is a stylized black-and-white photo of Carti apparently executing a front-flip stage dive.
With features from some of the biggest playmakers in the music game today, including Nicki Minaj, Travis Scott, Skepta, Young Thug, Lil Uzi Vert, and Bryson Tiller, you can expect to hear several of these songs at nightclubs and parties, or banging down the block throughout the summer.
Die Lit is available via all major streaming platforms now. Click below and let your speaker bump.