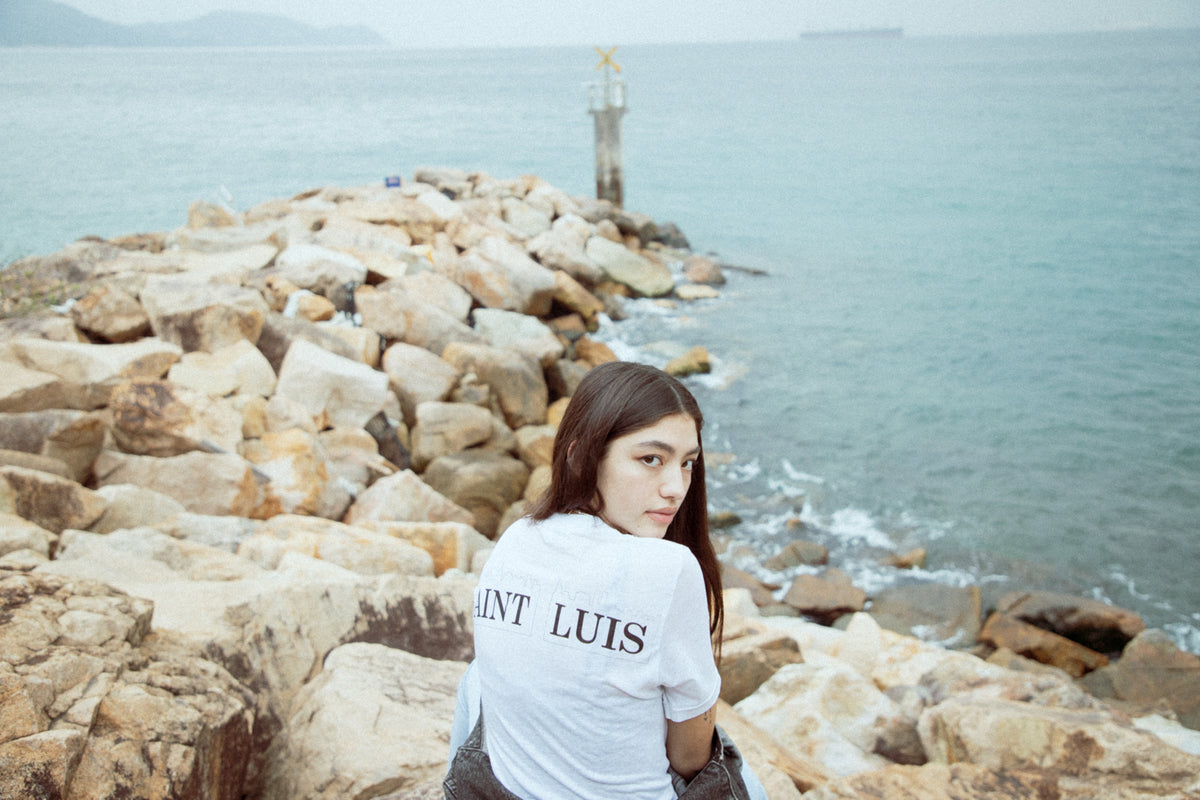 Behind the Man Who Supplies the Best T-shirts to Hollywood, SAINT LUIS' Patrick Matamoros
Sure, $1000 USD T-shirt might sound ridiculous, but if you think about the history and the stories that come with a T-shirt that might be older than you... isn't that kind of priceless?
That's the kind of market Patrick Matamoros tapped into when he started flipping vintage T-shirts on a street corner in NYC. He's made it his career to find the perfect T-shirt for anyone, so much so, that Matamoros has amassed the kind of contact list a brand can only dream of. He's the go-to for people like Justin Bieber, Kanye West (and the rest of the Kardashian clan), Frances Bean Cobain... who is Nirvana frontman Kurt Cobain and Courtney Love's daughter. If Matamoros has Cobain's stamp of approval - why would you get band shirts anywhere else? 
SAINT LUIS VINTAGE TUPAC REVERSIBLE S/S T-SHIRT
.
For the first time ever, Matamoros' highly-coveted range of T-shirts are available for you right now. Each piece is one-of-one, expertly curated, found and customized by Matamoros and his team. While his shirts are usually only available if you have him on your contact list, here's your once-in-a-lifetime chance to find that exact, perfect T-shirt. 
We spoke with Matamoros on his background, how he got into vintage T-shirts, and why it's worth it to shell out so much money for one piece of clothing. Learn more about his brand and legacy below. 
SAINT LUIS VINTAGE NIRVANA REVERSIBLE SHIRT
.
How did your vintage, band T-shirt obsession begin?
When I was in high school, I was drawn to the anger, the raw passions in punk music and the dramatic and dark ambitions of the goth scene. I had a giant, life-sized poster of Siouxsie and the Banshees above my bed and one of the Sex Pistols... I wanted to look like my heroes.
So you were involved with Chapel and now Saint Luis - what are the main differences between the two? Why did you move on from Chapel?
Chapel is a part of my origin story.  When Chapel shut down it felt like when Brian Jones was kicked out of [The Rolling Stones]. Didn't turn out well for Brian. However, this time it's more like when The Beatles broke up, and I'm like Paul…the only one left still alive and has the best solo albums. Ringo is alive but doesn't really count.. which further makes my point.
Saint Luis is me as an artist finding my voice. If Chapel was my calling…Saint Luis is the actual mission. I'm here to change the world. The brand is named after my son and my grandfather. Luis is also my middle name. I did this to remind myself of where I come from…who I am now…and who this is all for. 
SAINT LUIS VINTAGE NIRVANA REVERSIBLE SHIRT
.
Your T-shirts have been worn by everyone - who would you say are some of your biggest and most loyal clients? 
Frances Bean Cobain is my absolute favorite. She gets it and has got it for a long time... she just knows. She always and only buys what she loves and knows how to choose pieces that are perfectly her and who she is.
Pharrell because he is one of the few people who make me look better. He takes what I do and creates his own context for the pieces he purchases from Saint Luis. Usually, my pieces create the context for the wearer. Pharrell is a master of manipulating and creating reality, AND he makes it look effortless like it's an instinct rather than a thought. 
SAINT LUIS VINTAGE TUPAC REVERSIBLE S/S T-SHIRT
.
Why do you think people gravitate towards vintage shirts? Especially celebrities and prominent names - is it the nostalgia or the uniqueness? 
A friend Tremaine and I were having brunch and a woman sitting nearby had one of the best AC/DC tees I had ever seen, and everyone else at that table was just super good looking. I had to say something, and you know what, eventually I realized that it wasn't them - it was the T-shirt that attracted me to the whole table.
After brunch, Tremaine said that a shirt is like a social equalizer. A good T-shirt can make us feel connected to something, to music or to each other and our shared love of a band… When you see someone wearing a T-shirt with something you love, it's almost like a scarlet letter. It's your identity and you're literally wearing who you are on your sleeve. 
The prices can get pretty high - how do you justify these prices especially in China, a market that isn't necessarily so familiar with the vintage finding and buying culture? 
The short answer is, the best is the best, and that's Saint Luis. We will never put the Saint Luis tag on anything that's less than perfect. I could go on forever about how much work goes into each individual shirt, from the searching process for one single piece…to the slow and hands-on rebuilding of each...
But that's not what the price is about. When a client visits the studio I make a promise to everyone that I WILL NOT LET THEM BUY ANYTHING I DONT THINK LOOKS GOOD ON THEM. You wouldn't be able to imagine some of the conversations I've had with people telling them they can't buy one of my shirts!
SAINT LUIS VINTAGE NO DOUBT REVERSIBLE SHIRT
.
Where in the world have you found the best vintage pieces? And aside from T-shirts, do you deal anything else?
I get the best pieces from people I randomly meet, in the most random of places like the subway, the plane... flea markets are cool but it's more about the people who own the shirts. When you actually get to meet someone who has held onto this item for so long and to hear their stories, it's not just the shirt anymore. It's the story.
SAINT LUIS VINTAGE TUPAC REVERSIBLE S/S T-SHIRT
.
Photographers: Samuel Fung/CLOT, Reeve Lee/CLOT, Henry Cheung/CLOT
Stylist: Helena Yeung/CLOT