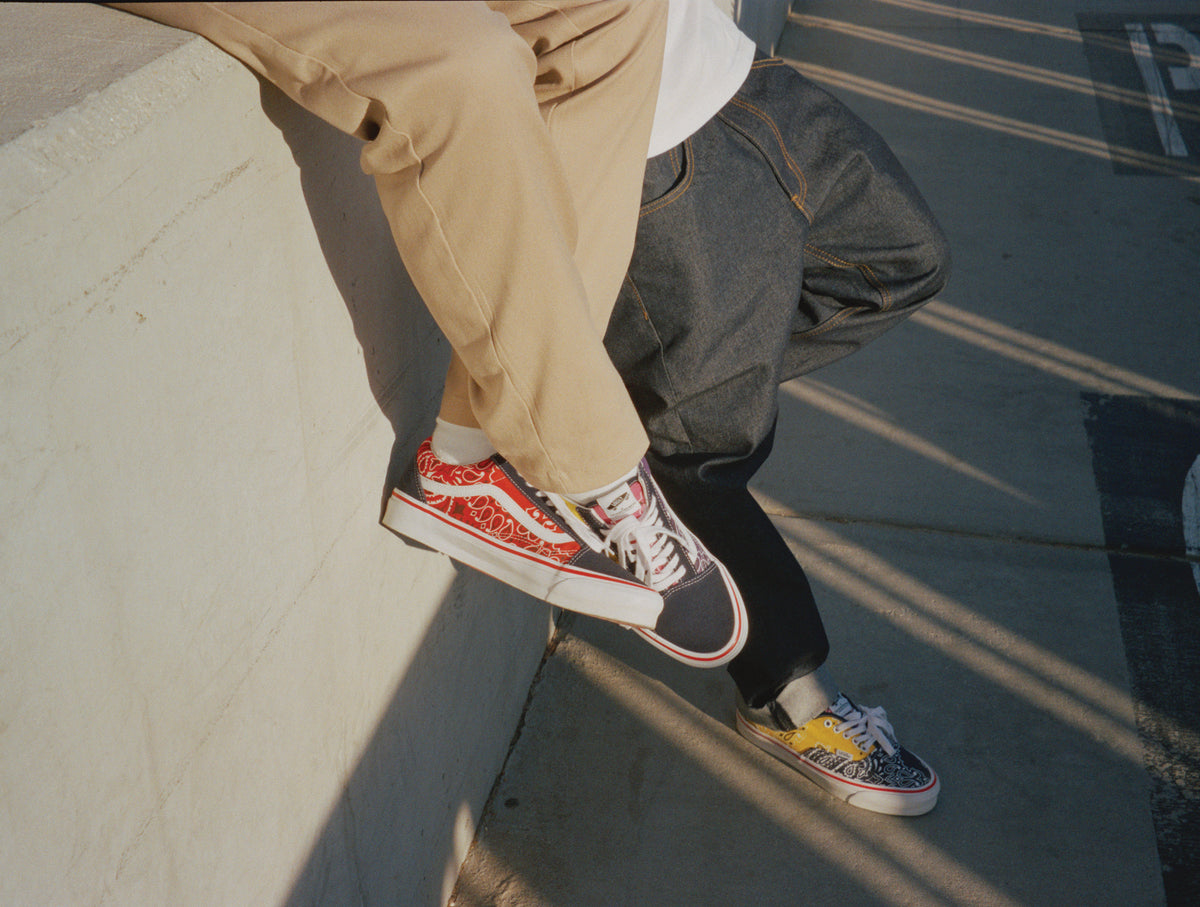 VAULT BY VANS LINKS UP WITH TOKYO BASED BEDWIN & THE HEARTBREAKERS!
For its latest collaboration, Vault by Vans has teamed up with Japanese label BEDWIN & THE HEARTBREAKERS for an Americana-inspired collection, which adversely celebrates summer love instead of broken hearts.

The collaboration sees the West coast vibes paired with Japanese style, with traditional American designs from Vault by Vans mixed with the bold paisley prints of the Heartbreakers, a key design of Masafumi Wantanbe's brand, founded in Tokyo in 2004.
Revisiting its roots which were heavily inspired by the '30s Americana, the Japanese label has dressed the classic Authentic LX silhouette with its famous bandana print. With no two pairs the same, the Authentic LX sneakers feature a color-blocked theme throughout the assortment, with each pair having three different shades on the upper, crafted with USA-made bandanas.

A collaboration that centers around heritage textiles - check out the official campaign shots below! The Authentic LX sneakers are now available at JUICE K11 MUSEA and will be available online next week!