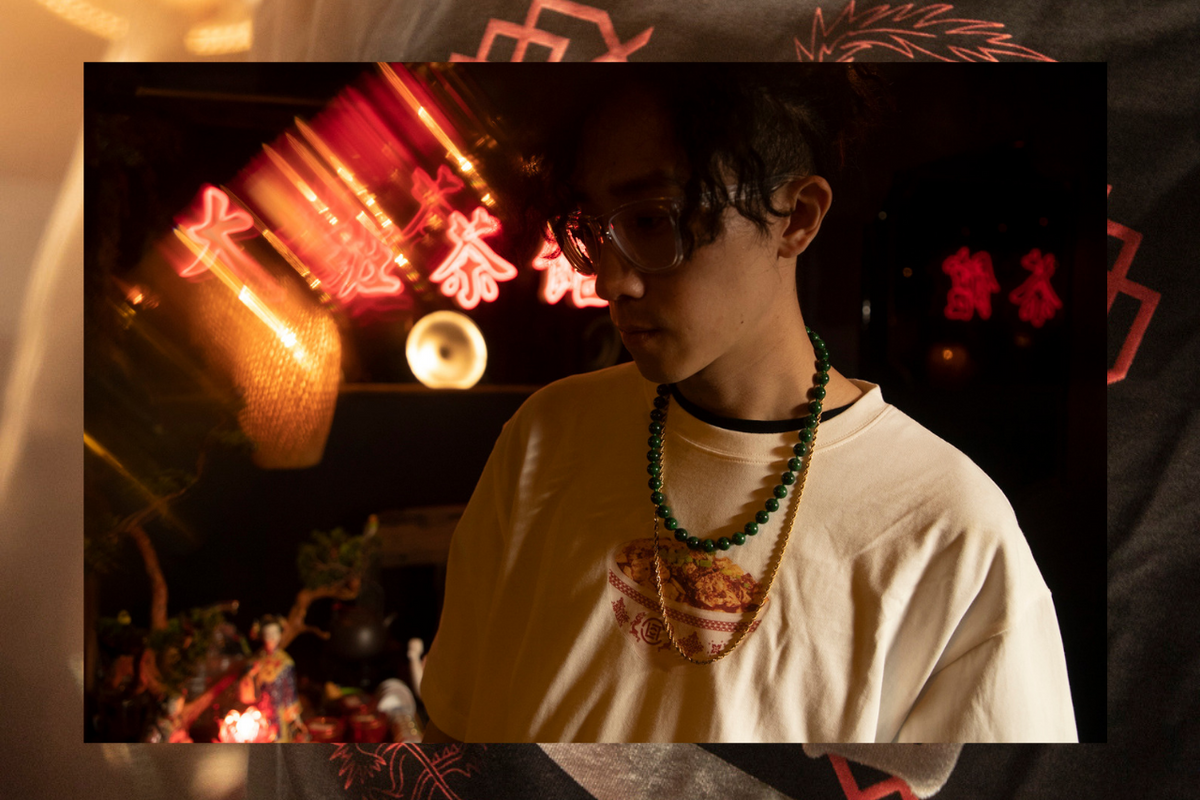 CLOT "CHINESES HUAREN" Pop-up Heads to Chengdu
After the successful line-up of pop-up events in Shanghai and Guangzhou, CLOT team is taking the highly-anticipated "CHINESES HUAREN" pop-up to the next stop of their China tour - Chengdu!

The "HUAREN" capsule is back with all-new products and colorways designed with the brand's underlying vision in mind: to bridge the gap between the East and the West and to represent Chinese creatives around the world.

"We believe that we're currently in the midst of ushering in a new era where Chinese designers, musicians and artists are heralding a new era of not just Chinese culture, but culture worldwide. Hoping to be a symbol of this movement, CHINESES represents our belief that Chinese youth are the future for the world." 

It is no surprise that CLOT has tapped rapper Dough-Boy as the face of their latest campaign. The accomplished artist received an HK Film Award for one of his songs and has worked with several big names including rapper MC JIN and MaSiWei of the popular Chengdu Hip-Hop group, Higher Brothers. Born in Canada, raised in Singapore and living in Hong Kong, Dough-boy's diverse upbringing has led to broader expression, articulating creative ideas and thoughts in both English and Cantonese. 
The campaign was shot at Tai Pan Reflexology Parlour which lies within the multicultural hustle and bustle of Tsim Sha Tsui - a favourite for locals and tourists who want to destress. The parlour's elegant design and old Shanghainese decor paired well with the new "HUAREN" designs, elevating CLOT's core concept.
To pay homage to the home of the Giant Panda, CLOT is bringing new exclusive designs to Chengdu and are redesigning the experience to incorporate elements of local culture.
The latest capsule embraces bold prints, tie-dye patterns and metallic foil textures with a Summer-inspired color palette of pastel purple, green and orange. 
Guests will be met with the newest curation of "CHINESES HUAREN" designs displayed on traditional Chinese Ming and Qing dynasty furnishings, complimented with Chinese Calligraphy paintings and bamboo-inspired decor that are unique to Chengdu culture.
Visitors may check out the "CHINESES HUAREN" pop-up at JUICE Chengdu with regular opening hours from 12 PM to 9 PM, between July 13 to July 24. 
We will be kicking off the pop-up period with an exciting launch event on July 13 from 7 PM to 9 PM with a special appearance from CLOT co-founder Kevin Poon! Those that join us will experience a series of engaging event activations and exclusive offers. Stay tuned to our social media for updates for more news about the event - don't miss out! 

Pop-up dates: July 13 - 24, 2019
Launch event: July 13, 7 - 9PM
Location: JUICE Chengdu, No.2222 Store, Level 2. Chengdu Sino-Ocean Taikoo Li. 8 Middle Shamao St., Jinjiang District, Chengdu, China.


Scroll down to check out the latest "CHINESES HUAREN" campaign with Dough-Boy below!
Photos by: Samuel Fung/CLOT