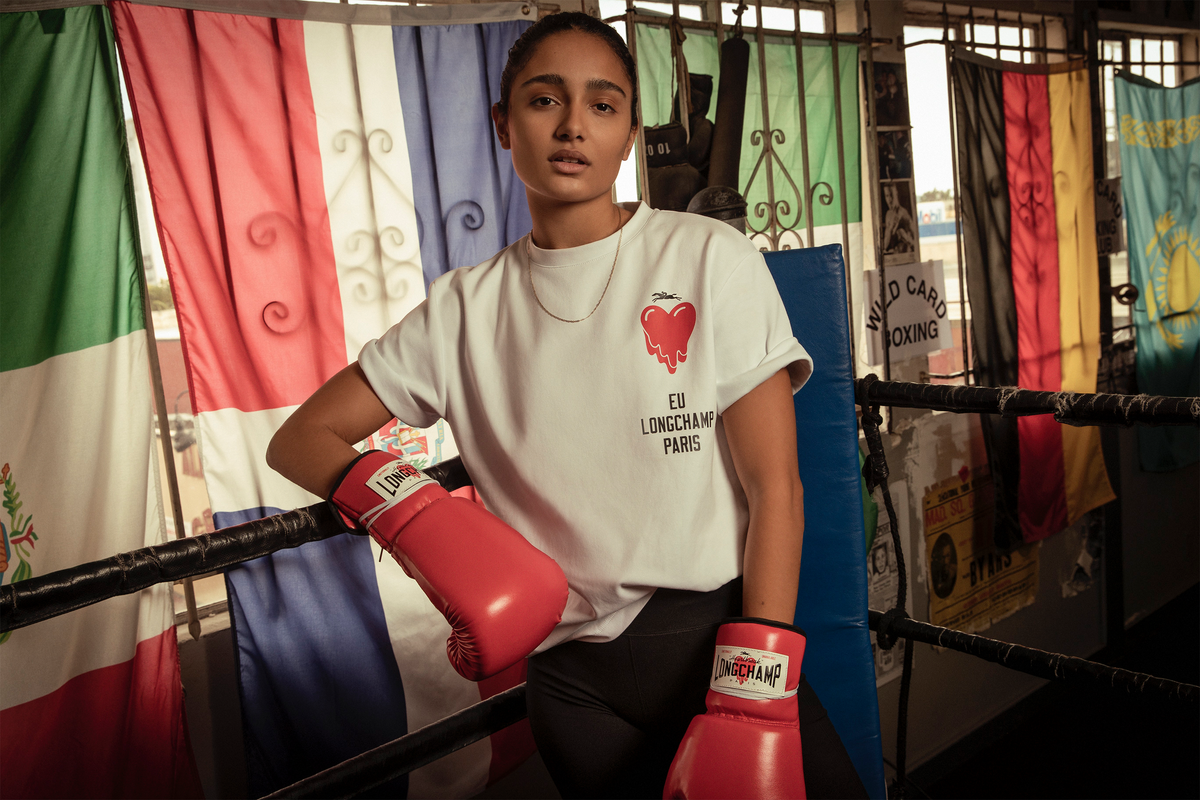 Emotionally Unavailable x Longchamp "Been a Long Champ" Collaborative Collection
French-luxury house Longchamp has long broke through the boundaries of age, gender and time, and along with contemporary fashion label Emotionally Unavailable headed by creatives Edison Chen and KB Lee - have created a collaborative collection which features an accumulation of exclusive luxury essentials.
The idea of being a champion has long been ingrained into the competitive and brutal world of boxing, this collaboration puts a more luxurious and emotional spin to the sport. The collection's name "Been a Long Champ" can be interpreted as being reference to the consistent struggle & turmoil felt in relationships - it is not only felt when in intimate relationships but in family, and professional relationships too - and as a result, whether it be physically, mentally or emotionally, you will come out of the situation a champ. 
The graphics and silhouettes of the collection are clear in its inspiration of the prize ring, extracted from boxers' attire, the collection sees shorts, robes and boxing gloves, that are reminiscent of the style. The collection also features more easy going, ready-to-wear attire which include t-shirts and hoodies with the "Been a CHAMP" design imprint with added "Professional Heartbreaker". 
The limited-edition Le Pliage Collection, which remixes the brand's most classic and timeless bags, feature the slogan "Been a Champ a Long Time" a play on the brand's name. The most notable piece in the collection is a unique redesign of the Longchamp's world-renowned handbag in a red all-over print design using the brands' logos.
Take a look at the campaign below between long-standing luxury-house Longchamp and contemporary fashion label Emotionally Unavailable!
This release will be available at JUICE Shanghai on April 13th and at JUICE Hong Kong, Taiwan, Los Angeles and worldwide on April 27th!